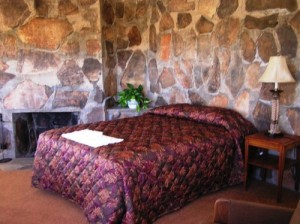 Most participants will be staying either in the Caravansary or in Dingle Mei House.  However, some rooms are of different types in other areas of the  retreat center.  The Caravansary rooms are named after the Egyptian caravans that crossed the desert centuries ago. Built and designed by Frank and son Lloyd Wright, these large and spacious motel-like units sleep up to 3-4 participants in each room but, unless a group of three participants specifically requests to room together, we are only having a maximum of 2 people per room to allow people more space. The Caravansery rooms share their bathrooms with one other sleeping room.  Most rooms have a beautiful natural stone wall, and most have baths shared with one other room. They are fully heated and air-conditioned. Bed linens, pillow, blanket, soap, and towels are provided. You may wish to bring extra blankets.  There are also a few sleeping rooms located in other areas of the retreat center that some participants will be staying in.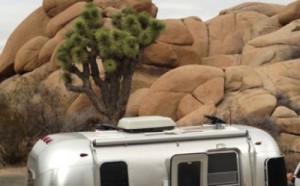 You can bring your RV. An RV pass can be purchased with your ticket by paying for camping. Please be aware that there are no hook-ups available.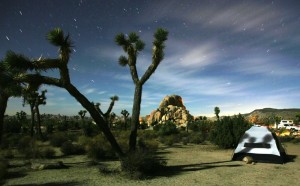 Camping is a delightful way to experience the desert outdoors and the exquisite nights under the stars. We have several camping areas to choose from. Showers and bathrooms are made available. No hook-ups.