History  |  Getting There  |  Vortices  |  Labyrinth  |  Other Things to Do

Joshua Tree Retreat Center
Joshua Tree Retreat Center is located at 59700 29 Palms Highway, Joshua Tree, CA  92252 and is the oldest and largest retreat center in the Western United States; a unique architectural landmark on a 384 acre sacred site. Joshua Tree Retreat Center is a non-profit 501c(3), whose mission is to support the education and nourishment of the infinite human potential.
The Center is located in Joshua Tree, California, only two hours from Los Angeles, two hours from San Diego, and 3½ hours from Las Vegas, Nevada and are thus easily accessible from three major American cities. Local shuttle services (who go to all airports) have been arranged for group retreat participants to keep rates affordable.
The JTRC land, though desert, rests upon an aquifer, an underground running river, producing an intriguing magnetic effect on those who enter this ancient and sacred space. Yogananda had walked this land in earlier times; it truly is a magical place.
The retreat facility can sleep from 20 to 278 participants (indoors), as well as a few thousand in its outdoor camping areas. It is situated on 420 private acres, and many of the unique buildings at the site were built by world-renowned architects, Frank Lloyd Wright and son Lloyd Wright.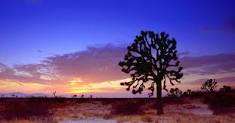 Joshua Tree Retreat Center has created open spaces, sacred meditation locations, and serene vistas filled with native plants for the enjoyment of its visitors. Here are a few of the wonderful spots to explore while there:
An outdoor amphitheater with earthen stage, lights and fire pit for outdoor activities and wonderful evening events under the stars.
Large swimming pool, and large jacuzzi.
Private kitchen accommodations with wonderful, healthy meals prepared by our own personal chef.  Most diets can be accommodated with advanced notice.
Unique outdoor spaces for exercise and yoga classes.
Three large meeting halls: Sanctuary Hall (seating 500+) has a stage and wonderful acoustics. Noble Hall (seating 350+), Friendship Hall (seating 210+)
Meditation paths, Labyrinth and Medicine Wheel.
Bookstore
Wellness Center: As we are so close to Palm Springs, we offer massage services by some of the finest technicians in the country (by appointment)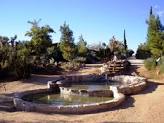 Joshua Tree Retreat & Event Center has been a sacred vessel, a magnifier for the works of many world-renowned teachers. Their Sanctuary and Noble Hall have been visited by some of the finest authors, lecturers and organizations in the field. A partial list to date includes:
Stanislav Grof, Ram Dass, Jack Kornfield, JZ Knight, Byron Katie, Malidoma Some, Alberto Villoldo, Lama Surya Das, Michael Bernard Beckwith, Dr. Joe Dispenza, Dan Millman, Steven Sadleir, Swamiji Vetharthiri Maharishi, Lynn Andrews, Mahasi Sayadaw, Jai Uttal, Joseph Goldstein, Ken Page, Wavey Gravy, Stephen Levine, Raniji, Swami Vethanthura, Sharon Salzberg, Terry Cole-Whittaker, Carol Augustus, Sayadaw, Harriet Goslins, Feldenkrais, Joseph Heller, John Roger, Dr. Brugh Joy, J.J. Hurtek, Abraham Kawaii, Sunyata Saraswati, Dr. Gay Luce, Val & Gabrielle Howard, John Roger, Shirley Maclaine, Dr. Harmon, Gabrielle Roth, Said Osio, Kalu Rinpoche, Lama Yeshe, Geshe Gyeltsen, Zong Rinpoche, Charles Little, Dr. Joan Hallifax, Khandakalapa, Swami Vishwananda, Swami Nityananda, Samuel Bonder, Sun Bear, and many more.